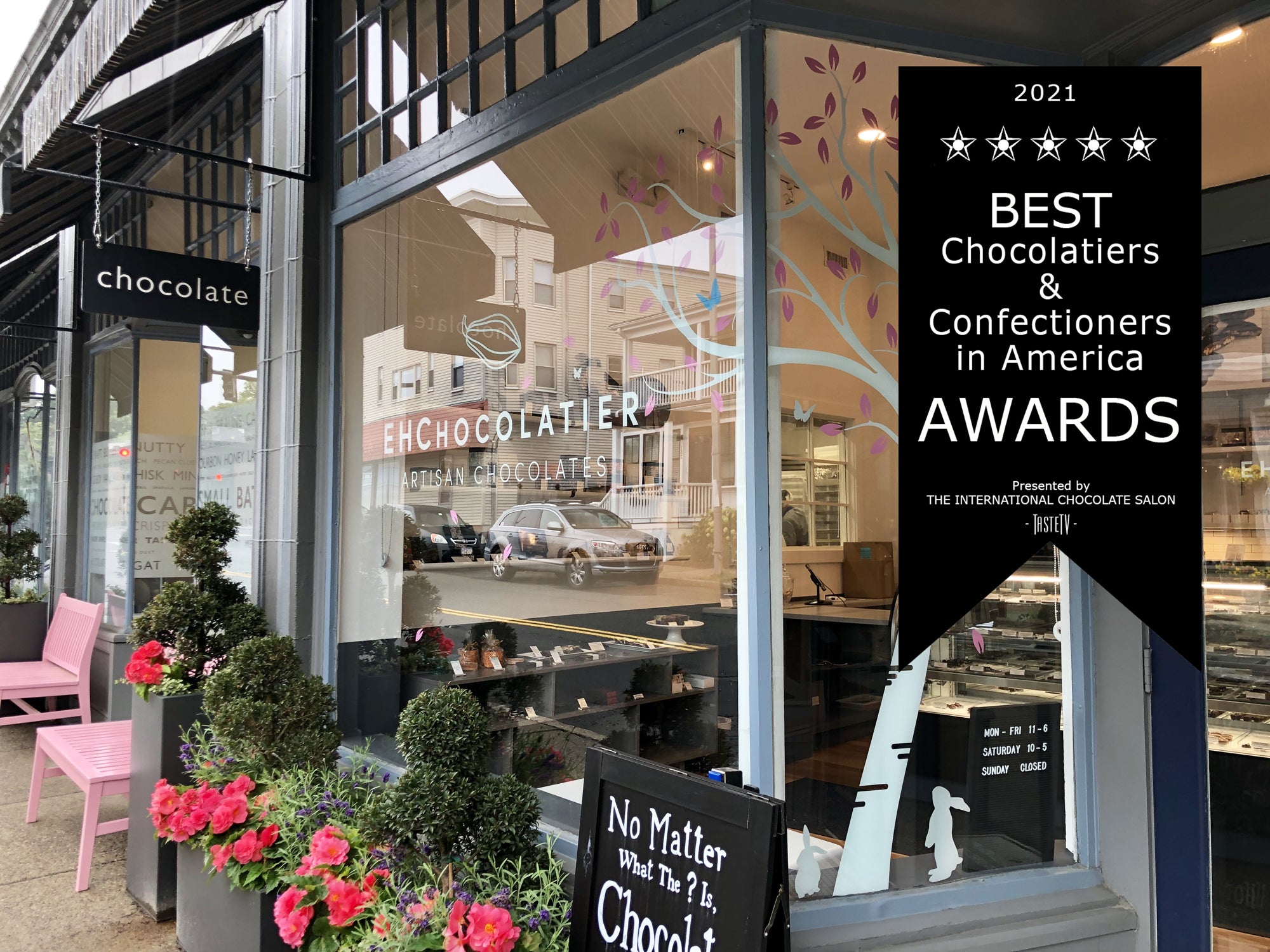 We are so pleased to announce that EHChocolatier is a 2021 Five Star: Master award winner for Best Chocolatiers and Confectioners in America. The honor, awarded by the International Chocolate Salon, is based on the combined number of gold and silver medals, as well as star ratings and wins in individual categories over the previous year.
In 2020, our Vegan Meltaway collection won gold in Best Ingredient Combination, Best Taste, and Best Flavored Chocolate in the International Chocolate Salon's Vegan Chocolate Awards. We also won silver for Best Texture, Most Unique, and Top Vegan Chocolate.
Our Masala Chai sipping chocolate, a partnership with Boston Chai Party, won silver and gold in the Best Hot Cocoa & Drinking Chocolate competition, as well.
Over the years, we have garnered multiple accolades from the Chocolate Salon, including Six-Star: Grand Master for Best Chocolatiers and Confectioners in America in 2018 and Five-Star: Master for Best Chocolatiers and Confectioners in America in 2017.
The International Chocolate Salon promotes and celebrates artisan and premium chocolate through annual events and award ceremonies in cities across the United States. EHChocolatier was first honored by this premier organization in 2016 with awards for our Blondie Hot Chocolate and our Brown Butter Toffee.
Since then, we've won numerous other awards for our chocolates, including
Ship our award-winning artisan chocolate to anywhere in the continental U.S., or visit our shop in Cambridge, MA.
Apr 14, 2021

Category:

Awards
Comments: 0